The wines
The collection of wines 'Proyecto Garnacha de España' is a tribute to a variety that has historically been forgotten due to its complicated viticulture and its difficult production, and that has been rescued from obscurity thanks, in large part, to current consumer preferences. Let us introduce them to you.

La Garnacha Olvidada de Aragón
La Garnacha Olvidada de Aragón is a wine produced with grapes from old Garnacha vineyards, which is imparted in its pleasant, mature tannins. It exhibits the excellent results that a variety such as Garnacha can offer, especially when it comes from old vines.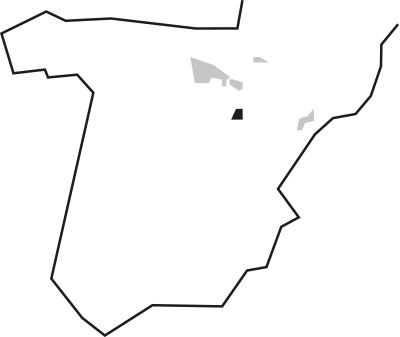 Variedad: 100% Garnacha
Crianza: 5 months in French oak barrels
Vendimia: This manual harvest took place during the second week of October after a hot summer and a very favourable autumn for maturation.
Viñedo: Gobelet-trained vineyard planted in 1940, located on a slope facing the east and on a ferrous-clay terrain with cobbles in Valle del Ribota.
Grado: 14,5% Vol
Ficha de cata
Ripe cherry red with violet rim.
Intense with dark red fruits with moka and cocoa notes.
Smooth and fruity wine, complemented with gentle tannins. Intensive character that fills the mouth and leaves a long aftertaste.
×
Medalla de Oro.
Concurso internacional "Grenaches du monde". 2014. Perpignan, Francia.
Medalla de Bronce.
Decanter World Wine Awards 2016. Añada 2012.
90 puntos.
Guía Peñín 2012.

La Garnacha Salvaje del Moncayo
A wine that is surprising due to its roundness and youth. After 5 months of aging in new French oak barrels, this wine expresses all the qualities of the Garnacha in this area of the Ebro Valley. A fruity, fresh and sweet tannin wine capable of satisfying the enthusiasts of this variety.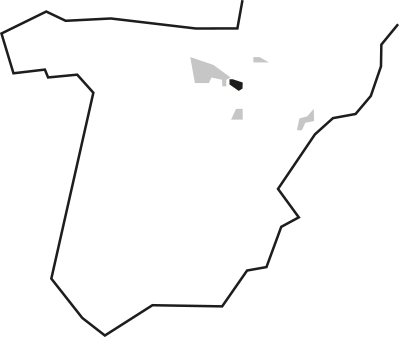 Variedad: 100% Garnacha
Crianza: 5 months in French oak barrels.
Vendimia: Harvested manually during the last week of September and first weeks of October. This harvest took place following a hot summer and a favourable autumn for maturation.
Viñedo: Vineyards located in a watershed area, on the north face of the Moncayo. Soils are rocky with a high percentage of slate and pebbles.
Grado: 14% Vol
Ficha de cata
It is a bright burgundy wine with medium-depth.
Tobacco and wild berry aromas.
It´s freshness and mineral qualities mix resulting in a surprising wine that due to its roundness and youth.
×
91 points.
Peñín Guide 2023. 2020 Vintage.
Silver Medal.
Miami Challenge to the best spanish wines for the USA. 2012 vintage.
91 points.
Decanter Magazine. Uk 2015 December. 2013 vintage.
90 points.
Tim Atkin MW (timatkin.com).

La Garnacha Perdida del Pirineo
A wine produced with grapes from very low yield single vineyard located at 800 meters above sea level and grown virtually without any intervention or treatment. The result is a balanced, fresh wine with pleasant tannins, the maximum expression of the most Atlantic Garnacha from Aragón.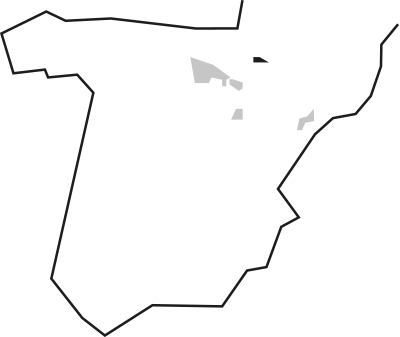 Variedad: 100% Garnacha
Crianza: 12 months in French oak casks.
Vendimia: Harvested by hand, October 15 and 16.
Viñedo: Located at a height of 800 meters in Uncastillo, at the northern tip of the province of Zaragoza. Planted in 1999, ecological since planted. Southeast facing slopes with chalky clay soil, surrounded by typical Mediterranean forest. Low production (2-3 thousand kg / ha). Only natural treatments are applied and vegetation cover is maintained.
Grado: 15.5% Vol
Ficha de cata
Bright robe, dark cherry red, garnet, very intense and vivid.
Delicate and highly complex. Intense aromas of violets and roses. Freshness provided by black fruits (blackberries, raspberries and cranberries), orange peel, pepper and balsamic flavors (dill, rosemary and laurel), typical of this variety grown at high altitudes.
Balanced and round, fresh and pleasant. Buttery on the palate with a persistent finish. Nice, ripe tannins. Postnasal aroma with spicy notes from aging and the balsamics of the variety.

La Fosca del Priorat
La Fosca del Priorat is a wine made in a 60 year old vineyard with the typical soils of this area that are predominately slate, located at an altitude of 310 meters.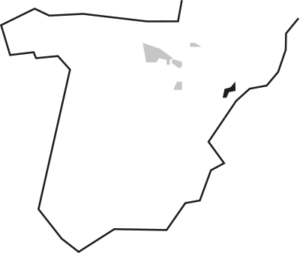 Variedad: Mainly Garnacha with small amounts of Cariñena, Merlot and Cabernet Sauvignon.
Crianza: 10 months in French oak barrels.
Vendimia: Harvested manually during the last days of September and the first days of October.
Viñedo: Old vineyards, over 60 years old. Located between 300 and 400 metres above sea level on the sloped hillsides and slate soiled terraces of the mountains of Molar (Tarragona).
Grado: 14% Vol
Ficha de cata
Burgundy with notes of youth and aging.
Interesting bouquet where the mineral qualities provided by the dark slate soils perfectly combine with the typical red fruit nuances of the Garnacha.
Rich and tasty wine with a well balanced elegance and finesse, complexity and length.
×
Silver Medal. 69ª WAWF.
Convention and Exhibition.

El Garnacho Viejo de la Familia Acha
This is a very personal wine produced by the oenologist Raul Acha and his family with the grapes harvested in the centenary vineyard their ancestors planted over one hundred years ago and that now, as is typical of Garnacha, offers some superb wines. The whole production process of this wine was carried out by hand by the members of the Acha family.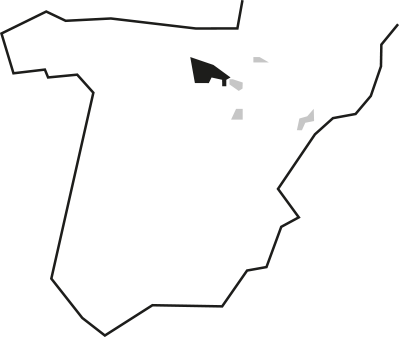 Variedad: 100% Garnacha
Crianza: 30 months in 225-litre barrels. New French oak.
Vendimia: Manual harvest.
Viñedo: The Acha family's best centenary vines located over 600 metres above the sea level in Cardenas (La Rioja), on a ferrous clay terrain. Planted in 1906.
Grado: 15,5% Vol
Ficha de cata
(Español) Rojo picota oscuro.
First thing we will find when we approach to nose tasting is the aroma of deep fruit with a persistent presence in the nose of those wines that belong to old vines category, elegant maturity with a delicate earthy reminder.
In mouth is pure elegance, showing freshness and delicate mature red fruit with hints of tobacco and spices, dense flavours all around the mouth advancing you how persistent end is going to have, some terroir is coming after fruit leaves and little mineral can be found. Surprising ending in such a delicate old and well matured wine.
×
Top 100 Best of Spain Prowein 2015.
Selected by Meininger. 2012 vintage.

La Garnacha de Hielo
La Garnacha de Hielo is one of the few ice wines produced in Spain. It comes from the vineyards that the Acha family has in Cárdenas and is harvested at the end of December with temperatures between five and ten degrees below zero. At this time of year, the grape has a maximum concentration and yields a sweet, very exclusive wine.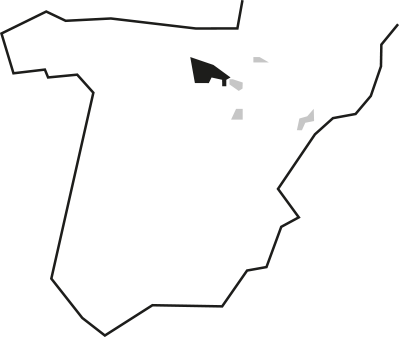 Variedad: 100% Garnacha
Crianza: 18 months in oak barrels.
Vendimia: The vineyard was harvested on 27 December 2009, between 7 and 8 in the morning, at a temperature of 7 degrees below zero. The temperatures fell below -11 degrees in the two weeks leading to the harvest.
Viñedo: Centenarian vineyards located on ferrous-clay soil at around 600 metres above sea level.
Grado: 11% Vol
Ficha de cata
A pale rosy-coloured wine with touches of ochre provided by its aging and a harvest carried out in extreme conditions.
Subtle and complex, combining quince, dried apricot and orange peel with notes of liquor, char and aromatic herbs, which changes the profile and surprises with its diversity of nuances.
Dense, fresh, glyceric and tasty wine, leaving a long aftertaste of fruit and liquor as if it were a magic elixir.